Follow Us On Social Media
Importance of planning is a repeated examination WASSCE question by WAEC, and the answers have been provided HERE.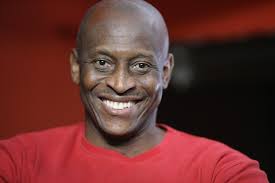 In addition to that, it is a topic researched by many people, and students all around the world. WEAC WASSCE students are no exception.
Planning is a process of setting objectives and deciding of the ways and means to achieve them.
You may click here to the answer directly.
Furthermore, WAEC has asked questions on this sub-topic many times in the Business Management WASSCE examination. Therefore, educareguide is here to assist you in to fully understand this topic very well.
There are many ways that this question could be asked. These include:
Explain the reasons why managerial planning is important in business.
List five ways in which planning is essential in an organisation.
List the significance of planning in business. Etc.
Furthermore, the sub-topic is an integral part of the Business Management for Senior High School Students across the West African sub-region.
In detail, these countries include Nigeria, Ghana, Sierra Leone, The Gambia and Liberia. Now let's look at the Importance of planning below.
Importance of Planning
Planning is the first managerial function performed by every business organisation. Planning involves setting objectives and showing how the objectives can be achieved.
The importance of planning  in business are as follows (WASSCE question):
Reduces the dependency on intuition:
The first importance of planning is that it reduces the dependency on intuition in decision-making.
It provides information for the course of action that an organisation wants to pursue.
It helps to reduce uncertainty:
Planning also helps to reduce uncertainty by anticipating change. It therefore reduces the level of organisational failure.
Since planning is future oriented, it enables a company to forecast and predict events, which may hamper goal attainment.
Establishes objectives:
Moreover, panning establishes objectives or standards that facilitate control. It provides the foundations for controlling processes.
Every good plan has targets which members strive to achieve. Control provides management with information to assess the extent to which such objectives are being achieved.
Ensures effectiveness and efficiency:
Planning also ensures effective and efficient use of resources.
It ensures efficiency and economy of operations by minimizing waste, inducing consistency and ensuring ever flow of work into the company's operations.
Helps to co-ordinate:
Planning establishes co-ordinated effort. It provides directions and a common sense of purpose for the company. This enables a company to gear its resources towards its objectives or goals.
Provision of point of reference:
Planning also provides a point of reference for evaluating and measuring performance.
Provision of information:
Finally, provides information for the course of action that an organization wants to take.
You Might Have Interest In The Following As Well:
Conclusion:
I believe Educareguide has been of help to you with regard to your subject of concern. Also, there are many other contents we have available to help you in your education.
Furthermore, if there is any contribution/comment/concern that you would want to make, it is warmly welcome on our site. Simply proceed to Login/Register to submit your post.
Now, please, subscribe to Educareguide and contact us for further assistance for your education. Finally, fill the contact form on the sidebar to reach us.
Nevertheless, do not forget to pass a comment in the comment section below. Indeed, we will gladly appreciate knowing how you think about this article. Thanks.
Share With Others