Find out all the ABU Courses And Cut Off Mark list if you are interested in gaining admission to Ahmadu Bello University. 
Thus go through the alternative list of courses that the university offers to make an informed choice.
Indeed, this guide will help you find the complete list of programmes you can study at ABU.
Not only that, but the entry requirement to get admission at ABU as well.
Now, what are the courses offered at ABU?
Click For The Summary Of This Guide
Ahmadu Bello University ABU Courses Admission
Interestingly, the courses offered at ABU reflect the very needs of our modern world.
Also, the programs at ABU challenge the thinking faculties of students to bring the very best out of them.
Before applying for admission to any university, remember always to consider your interest and passion for the sector.
Courses At ABU And Cut Off Mark
As always, you should have an excellent exam result to have an advantage in obtaining admission to any university.
For this reason, you must evaluate your result with the cut-off mark listed below to see if you qualify for admission at ABU.
Now, find courses for applicants to ABU university and their cut off points below:
Architecture   180

Building    180

Fine Arts    190

Geomatics    180

Quantity Surveying   180

Industrial Design  190

Glass and Silicate   180

Technology   200

Urban and 

Regional Planning   190
Law Courses At ABU
Civil Law   240

LLB with   240

Specialization in Islamic Law    240
Science Courses At ABU
Biochemistry    220

Biology   220

Botany   200

Microbiology    200

Zoology   200

MBBS   200

Human Physiology   220

Human Anatomy    240

Nursing Sciences   200

Dental Surgery   240

Medical Laboratory Science    220

Medical     240

Radiography   200

Veterinary Medicine    220
Pharmaceutical Science Program
Pharmaceutical Sciences   240

Pharmacology   240

B.Sc Toxicology   220

B.Sc Herbal Pharmacy   220
Physical Sciences
Chemistry    200

Geography     190

Physics    220

Geology   180

Mathematics   200

Computer Science    190
Social Sciences Programmes
Political Science    180

International Studies     180

Sociology   180

Mass 

Communication    190

(Television Production, NTA College Jos)    180

(Television Journalism, NTA College Jos)   180
Humanity Vs. Science Courses
While seeking admission at ABU, you should be mindful of the category of programmes and the admission requirements that comes with it.
Thus, you will find out the cut of mark of Science related courses is relatively higher than that of Humanity courses at ABU.
Because of this, science students at Senior Secondary schools should work hard to get the best grades if they dream of securing admission at Ahmadu Bello University.
From the above, it is evident that you have multiples of alternative courses available at your disposal.
Nevertheless, take into consideration the grades you have before applying.
Also, consider your area of interest and passion before you enroll in any of the programs at the university.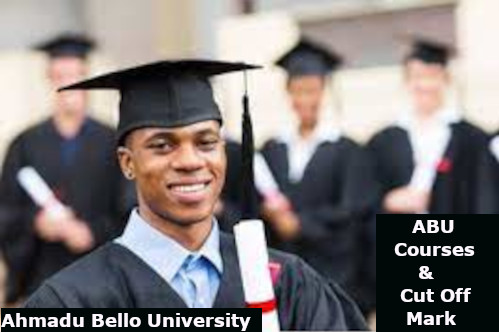 I believe Educareguide has been of help to you with regard to your subject of concern. Also, there are many other contents we have available to help you in your education.
Furthermore, if there is any contribution/comment/concern that you would want to make, it is warmly welcome on our site. Simply proceed to Login/Register to submit your post.
Now, please, subscribe to Educareguide and contact us for further assistance for your education. Finally, fill the contact form on the sidebar to reach us.
Nevertheless, do not forget to pass a comment in the comment section below. Indeed, we will gladly appreciate knowing how you think about this article. Thanks.