Follow Us On Social Media
Educareguide considers it important to brief prospective students of University Of Cape Coast on  the UCC Admission Requirements for the 2021/2022 academic year.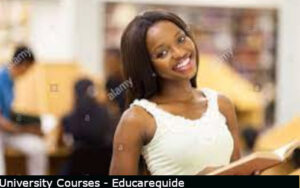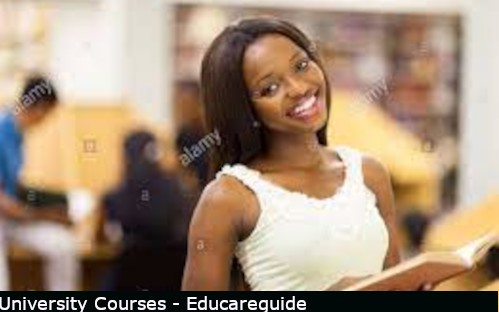 As a matter of fact, University of Cape Coast reviews and updates its entry requirement for various programs from time to time. For this reason, Educareguide helps you to stay up to date the latest admission requirements of UCC.
Indeed, when University of Cape Coast comes to mind, then we are talking about an institution that is highly reputable in Ghana and and all over Africa.
As a result, I'm not surprise at all that your are considering enrolling at UCC as you learn about UCC admission requirement for all the the courses offered to undergraduate applicants.
As a matter of fact, our website also has the full list of courses offered at UCC and their cut off points, you will realize that, you have many options of courses to choose from at UCC.
Meanwhile, remember that, we don't only provide information on the grades you should get in specific subjects to gain admission to UCC.
However, we also guide you on the complete steps to follow to enroll at UCC. Thus you can check out other educative guides on UCC admissions on our website. Surely, some of the guides have provided below.
Now, Let's find out about UCC admission requirements 2021 right below.
University Of Cape Coast Admission Requirements:
As a matter of fact, every UCC program has specific subject you must pass in wassce to get admission. Not only wassce, but there are other relevant qualifications you can use to get admission to UCC.
Remember that, not only must you pass, but you should also have quality grades in those subjects in order to secure admission at UCC.
For this reason Educareguide compiles and updates all the courses offered at UCC and their minimum admission requirements for you.
Now relax, because university 0f Cape Coast is one of the few universities in Africa that modernizes its course structure to conform with the modern needs of our current world.
Now if your question is – what grades must I get to gain admission into UCC, then you answer is right here.
First of all, let's look at the issue of D7.  Truly, does the University Of Cape Coast accept D7? Surely, the answer to this question is right below.
Is D7 Accepted By UCC – University Of Cape Coast?
First of all, WAEC is the official examining body in West Africa. Indeed, WAEC administer the wassce exam in Ghana.
In addition to that, waec give Senior High School graduates result and certificate that they can gain admission to universities, schools and colleges.
After that, the students apply to enter into any university of their choice, of which UCC is no exception.
According to WAEC Result Interpretation, D7 is just a pass. Moreover, the University Of Cape Coast does not accept D7 for its admission requirement into undergraduate programs in Ghana.
However, very interesting, click HERE to find out universities in Ghana which accept D7 for admission.
In fact, the minimum grade you must get to gain admission at University Of Cape Coast is C6. This is because, C6 is a credit, whiles D7 is just a pass.
As can be seen, it is very clear that, the University Of Cape Coast -UCC, does not accept D7, E8 and F9.  Furthermore, let's look into detail, the grades you must obtain for UCC to offer you admission into Cape Vars.
Find more information on UCC enrollment and entry qualification undergraduate applicants below.
Now, for the purposes of education, who is an undergraduate applicant?
Indeed, an undergraduate applicant is person who is applying to read a first degree program at the university. Actually, it also captures those who apply to read certificate and diploma courses at the university.
Now, check out the general entry grades to get admission at UCC right below.
UCC Courses And Requirements For Wassce Applicants
Now, what grades must you get to qualify for University Of Cape Coast admission. In fact, I must say that, the requirements you will find here is UCC Admission Requirements for the 2021/2022 academic year updated.
Nevertheless, it will not differ so much from the requirements in other universities in Ghana for similar courses. Now, let's look at the admission requirements.
In fact, officially, an applicant must obtain form A1 – C6 in WASSCE or A – D in SSSCE in all the subjects written in order to get admission into UCC.
Nevertheless, competition for spaces in various programs of study may let the university modify these requirement a little. For that reason, ucc may not accept grades like C4, C5 and C6 for certain highly competitive programs.
Surprisingly, there are programs which the university does not sometimes accept even B2 and B3 for admission. Thus some colleges and faculties at University of Cape Coast accept only A1 for entry to read certain programs.
That is why I always entreat my readers to work hard to obtain the best grade as possible in WASSCE examination. Now, let's take a look at the core subjects you should pass to gain admission at ucc first.
University Of Cape Coast Courses And Requirements – Core Subjects
Before you can gain admission UCC, you must obtain quality grade the followings SHS subjects:
English                                  A1-C6
Core Mathematics                      A1-C6
Integrated Science                      A1-C6
Social Studies                           A1-C6
Elective Subject Grades You Should Get For UCC Admission
In Addition to the above four core subjects, you must make between grade A1 to C6 in all your elective subject to qualify.
Henceforth, you should get at least C6 in all elective subjects. Also, you must realize that the maximum number of aggregate  to  obtain to qualify for admission is aggregate 24 (sometimes there are considerations).
Surely, WAEC computes your aggregate by taking your best 3 core subjects and your best three electives subjects. Thereupon, the sum of the grades in these best six subjects is used to calculate your aggregate.
Requirements For Specific Years UCC
It is important to know that, it the National Council for Tertiary Education that has set the maximum aggregate to 24.
Nevertheless, every University reserves the right to set specific entry requirements from year to year.
That is why the university set cut off points for all her programs every year.
Notably, the specific requirements set is dependent on the performance of applicants and the capacity of the university in that specific year.
For example, university can set the maximum aggregate of 10 for Bachelor of Commerce (Accounting) in a particular year.
Now, what is the cut off point for UCC? Check out the full list of Programs/Courses and their cut off points from HERE.
UCC Requirements – HND, ABCE, GBCE, GCE, etc.
General Certificate of Education (GCE) Advanced Level
Higher National Diploma – HND
Advanced Business Certificate Examination  – ABCE
Mature Candidates
Professional Certificate Holders
Foreign Qualification
Frequently Asked Questions On UCC Admissions
Now, find answers to very important question about UCC admissions by clicking on the links right below:
From the guide above, I want to believe that, all information about UCC Admission Requirements 2021/2022 is provided for you.
You Might Have Interest In The Following As Well:
Conclusion:
I believe Educareguide has been of help to you with regards to your subject of concern. Also there are many other contents we have available to help you in your education.
Furthermore, if there is any contribution/comment/concern that you would want to make, it is warmly welcome on our site. Simply proceed to Login/Register to submit your post.
Now, please, subscribe to Educareguide and contact us for further assistance for your education. Finally, fill the contact form on the side bar to reach us.
Nevertheless, do not forget to pass a comment in the comment section below. Indeed, we will gladly appreciate to know how you think about this article. Thanks.
Share With Others