The Management of the University of Ghana has innovated this online platform for students of Legon to learn how to check their results online.
Certainly, Educareguide will take you through all the necessary steps to log into your UG student portal and check your results.
Usually, Legon students ask the question of how they can check exam results online. Now, how do I check my Legon results online?
Assuredly, you will find out how to check your end-of-semester result wherever the University of Ghana releases it.
Click For The Summary Of This Guide
Legon Portal Results Checking Original
The University of Ghana allows you to check your result using the Legon portal results portal link.
Thus, the result portal page aims to enable you to find your semester result at Legon.
Of course, you can use the UG results checking portal to check your Legon first semester results and your Legon second semester results.
In addition to checking your result on the student portal,  you can perform many other tasks. 
You will access the ug.portal or the ug.student portal upon successful enrollment.
For instance, using the Student Notice Board, you can check the latest news and updates regarding matriculation and graduation at the University of Ghana.
Now, how can I check my result at Legon? Surely, follow the steps below to do so.
Check Your UG Result – Find Your Semester Result Here
Follow the steps below to check your result at Legon.
First, click here to log in to your the University of Ghana student Login Portal.
When you find the portal-ug-edu-gh login link, enter your Student Registration Number and Password.
Next, click on the "Login" button below the page to sign in to your Legon portal.
Furthermore, please navigate to the student result checking section on the page and click on it.
After that, select the course you want to check its semester result.
As noted above, UG Legon is a global tertiary educational institution that brings quality distance learning education to the doorstep of its students.
For this reason, it uses the Legon.edu.gh portal online page to send critical notices to students wherever you may be, including your result.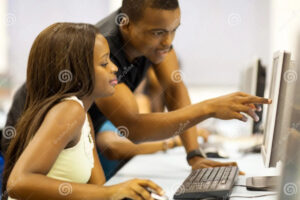 You Might Be Interested In The Following As Well:
Conclusion:
I believe Educareguide has helped you to understand this subject matter. Also, we have much more content available to help you in your education.
Furthermore, if there is any contribution/comment/concern that you would want to make, it is warmly welcome on our site. Thus, proceed to Login/Register to submit your post.
Now, subscribe to Educareguide and contact us for further assistance with your education. Finally, please fill out the contact form on the sidebar to reach us.
Nevertheless, do not forget to pass a comment in the comment section below. Indeed, we will gladly appreciate knowing what you think about this article. Thanks.