Follow Us On Social Media
The Management Of University of Pretoria Offer the following Checklist of accredited Postgraduate Courses and Programme.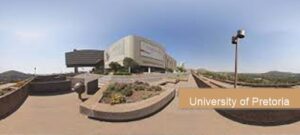 Truly, the University Of Pretoria is a highly reputable tertiary institution established in South Africa with the aim of training and grooming human capital and resource needs of South Africa.
Of course, the aim of these prospective students is to read some of the innovative courses for students arts University of Pretoria. 
The Postgraduate You Can Study At University Of Pretoria?
Indeed, it isn't a surprise when people enquire of the Postgraduate courses At University of Pretoria.
Upon successful first degree graduation, you qualify to apply for a postgraduate program.
By the way, Is it worth doing a postgraduate course at the university? 
Certainly, it is absolutely beneficial to enrol in a postgraduate course at University Of Pretoria.
A Checklist Of Postgraduate Programs Offered By University Of Pretoria
Indeed, courses offered at University of Pretoria for postgraduate applicants for admission at University of Pretoria. 
Now, what are the courses in University Of Pretoria that students who studied have completed first degree can read?
Now, here are the list of University Of Pretoria courses for Masters Degree applicants:
MA African Languages
MA African Languages (Coursework)
MA African-European Cultural Relations (Coursework)
MA Afrikaans
MA Ancient Languages and Cultures Studies
MA Applied Language Studies
MA Archaeology
MA Arts Therapies (Coursework)
MA Audiology
MA Augmentative and Alternative Communication
MA Augmentative and Alternative Communication (Coursework)
MA Clinical Psychology (Coursework)
MA Counselling Psychology (Coursework)
MA Creative Writing
MA Criminology
MA Digital Culture and Media
MA Diplomatic Studies (Coursework)
MA Drama and Film Studies
MA English
MA Environment and Society (Coursework)
MA Fine Arts
MA French
MA Geography
MA German
Further List Of Second Degree Courses At University Of Pretoria
Furthermore, you can read the programs  below at University of Pretoria:
MA Information Design
MA International Relations
MA Linguistics
MA Literary Theory
MA Philosophy
MA Political Science
MA Psychology
MA Research Psychology (Coursework)
MA Security Studies (Coursework)
MA Spanish
MA Speech-Language Pathology
MA Visual Studies
M Dram
From the above, it shows that General Arts students have multiples of programmes to choose from University of Pretoria.
Nevertheless, you must bear in mind that you should obtain the right final grade to gain admission to University Of Pretoria.
What Are The Admission Requirements For University Of Pretoria Postgraduate Courses?
Before you read a masters degree programme at University of Pretoria, you must obtain the following first degree qualification:
First Class
Second Class Upper
Second Class Lower
From the above, what it means is that, the higher your Cumulative Grade Point Average (CGPA) the better your chances of obtaining admission.
Which Class Does Universities Of Pretoria Accept For Masters Degree Program?
As a matter of fact, the University of Pretoria for now accept First Class, Second Class Upper and Second Class Lower, for masters program admission.
Sincerely speaking, what this means is that, the University of Pretoria -UP does not accept Third class qualification for masters courses.
You Might Have Interest In The Following As Well:
Conclusion:
I believe Educareguide has been of help to you with regards to your subject of concern. Also there are many other contents we have available to help you in your education.
Furthermore, if there is any contribution/comment/concern that you would want to make, it is warmly welcome on our site. Simply proceed to Login/Register to submit your post.
Now, please, subscribe to Educareguide and contact us for further assistance for your education. Finally, fill the contact form on the side bar to reach us.
Nevertheless, do not forget to pass a comment in the comment section below. Indeed, we will gladly appreciate to know how you think about this article. Thanks.
Share With Others