Follow Us On Social Media
The Management of Kwame Nkrumah University of Science and Technology provides the KNUST Vclass Student Portal Login, so as to offer assistance and provide relevant information to its students.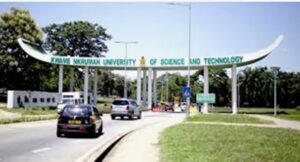 Indeed the KNUST Vclass is the Learning Management System put in place by Kwame Nkrumah University of Science and Technology to facilitate online Teaching and Learning at the university.
For this reason, it is important for students of KNUST to know the student login portal link of the University for quick and easy login.
Certainly, you will find all the direct and quick links to login to your knust student LMS portal below.
Moreover, Educareguide is going to take you trough all necessary steps to log in to your knust elearning portal.
Certainly, you will find all the steps to perform the following activities on the student portal:
Firstly, how to register for your portal;
Secondly, How to login to your portal; and
Lastly, how to reset your password at knust portal in case you forget it.
Meanwhile, if you want to check your exams results at KNUST, then you can login with the KNUST Mobile App HERE, to use the KNUST AIM app portal to check your Knust exam result.
Below, you will find a complete details on the tasks listed above. First of all, what does virtual class mean? Certainly, you will find the answer just below.
Kwame Nkrumah University Student Portal
The Kwame Nkrumah University of Science and Technology Student Portal resource is designed to help you in diverse ways as far as you academic journey with knust is concerned.
The there are many aspects of the Knust Online Page to assist you to perform the many task.
As a result, the knust online service portal has many functionalities that is included in it which includes the following:
Virtual Classroom
Online Exam
Video Chart and conferencing
Webroom conference
Electronic Information Resource
Prepeh II Library Resource
Library Catelog
Institutional Repository
Turn it in
Now the details of all these have been explained below.
Knust Student Portal Login
In fact, Kwame Nkrumah University of Science and Technology ( i.e. KNUST) is a reputable tertiary educational institution in Ghana.
As a matter of fact, KNUST offers a wide range of academic programs to students at various academic levels.
Furthermore, the university admits students with different entry requirements.
Also KNUST admits both Ghanaian students and International Students.
Indeed, the circumstances prevailing in the country necessitates the need for a lot of academic activities to be conducted online.
The Myclass.knust.edu.gh Login Page
Truly, the knust myclass login portal is designed to help you use the online learning  platform of knust.
As a result, for instance the knust vclass student portal login resource is introduced to help you to have lectures online.
As a matter of fact, you can login to the Knust Vclass Elearning platform HERE. (myclass knust edu gh student portal page).
Now in case you are fresher, how do you register for your myclass knust student online portal as a fresh student? Surely, the answer for knust myclass registration is just below.
Knust Online Registration – How Do I Access Knust Vclass Portal?
As a matter of fact, the Knust Vclass is the Learning Management System of Kwame Nkrumah University of Science and Technology.
After a successful admission into the university, the university will give you a unique student Username and Student ID to access the Classrom.knust.edu.gh Login.
Indeed, if you are a fresh student of knust, then follow the steps right below to acces the sign in to the Knust Elearning Platform.
First, click HERE to go to the knust vclass student portal login page. In fact, the procedure is similar to the KNUST admission portal.
Next select you faculty or college in the list provided on the page and follow through

Next, enter your Username, Student ID and a preferred Password; and other personal details to register for your knsut student account.
Likewise, you can use the same details to login to the KNUST IDL vclass login.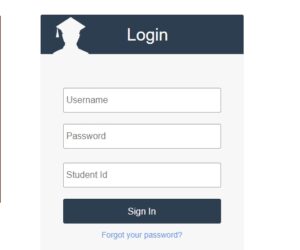 Now let's find the KNUST student Login portal below.
The Vclass.knust.edu.gh – Virtual Academic Space For Students And Lectures At KNUST
Occasionally, students may ask: "how do I login to Kwame Nkrumah University of Science and Technology student Login portal? Now let's find the answer below:
As a matter of fact, after you have enrolled, you can use your Username and Student ID to login.
Definitely, you will find the knust portal login through this link vclass.knust.edu.gh.
Certainly, when you click on the vclass.knust.edu.gh link, it will take you to the KNUST ilearn.knust.edu.gh login link which is the same as the knust login platform.
Notably, KNUST is a global tertiary institution which has done well to bring tertiary education to the door step of students in Ghana and across the globe.
For this reason, it uses the knust vclass student login system to disseminate vital information to its students wherever they are.
Usually, the information found at the knust student portal login is tailored to meet your individual need.
Now, what are some of information you can find in your knust students portal login page? Surely, the major info you will find on the knust  vclass portal is explained in the sub-headings just below.
Ilearn.knust.edu.gh Portal – Detailed Information – KNUST
Indeed, you will find a lot of significant information when you login to your classroom.knust.edu.gh login area. Particularly, you will find the following information on the knust login portal:
The KNUST Virtual Classroom
Indeed, the KNUST virtual classroom allows you to meet your lecturers online and have an experience with him/her.
As a matter of fact, this is in addition to the many online resources that are made available on the KNUST vclass student portal login area. Truly, the student portal knust online lectures is like a normal lectures that happens online.
KNUST Online Exams
In fact, this a version of the traditional examination which happens online. Sure, the systems that are needed to be in place for both students and lecturers sometimes makes this system quite uncomfortable for some people.
Now, as student you need to have access to a computer connected to the internet to be able to take the KNUST online test.
Usually, you have within a stipulated time period to submit your answer.
Now, you may ask – how do I check my Knust results? Certainly, you are able to check your result instantly, since the online system of examination is automated.
KNUST Prempeh II Library And The Library Catalogue
Truly, this is a library in a virtual form. Thus, if you visit this online of the Kwame Nkrumah University of Science and Technology, you will find a lot of online learning resource.
Furthermore, there are a lot of e-books in various forms, including pdf format for download.
In fact, this reduce the stress students have to go through to research online for ebooks for academic purpose.
In addition to the above sections of the KNUST virtual learning platform, here are other benefits of the knust vclass portal login:
Knust Student Notice Board
Surely, you will find the following news and update on Student Notice Board at KNUST:
Video Chart and Conferencing
Webroom conference
Electronic Information Resources
Institutional Repository
Turn It In
Your personal student Details
Examination Results
KNUST Newsletters
Your KNUST Fees Details
KNUST Password Reset
Now, if you want to reset or change your KNUST student portal password, then follow these steps to learn how to reset your KNUST Login Password.
Frist click HERE to go to the KNUST password reset page.
Secondly, you must make sure that your KNUST Email is active before you start to reset your KNUST login password.
Now, enter your student ID in the first space provided, click on the "continue" button, and then follow the steps there of.
Next, you will open you email inbox, click on the activation link in order to set to set you KNUST student password.
Lastly, you enter your new password, and that will be your login password to the KNUST Student Portal Login
Notably, make sure that your login password is one which you can easily remember.
Alternatively, write and keep it in safe place for the future when you login to KNUST Student Portal Login Page.
Otherwise, you will not be able to login to the KNUST Student Portal next time.
Certainly, I know that by now, you have all the information you need on the KNUST Student Portal Platform.
Now, find out other important information you need to know about KUST in the list right below.
You Might Have Interest In The Following As Well:
Conclusion:
I believe Educareguide has helped you to understand this subject matter. Also there are many other contents we have available to help you in your education.
Furthermore, if there is any contribution/comment/concern that you would want to make, it is warmly welcome on our site. Simply proceed to Login/Register to submit your post.
Now, please, subscribe to Educareguide and contact us for further assistance for your education. Finally, fill the contact form on the side bar to reach us.
Nevertheless, do not forget to pass a comment in the comment section below. Indeed, we will gladly appreciate to know how you think about this article. Thanks and have a great day.
Share With Others