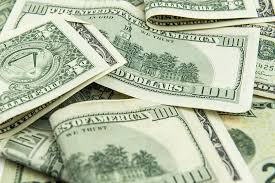 Qualities of Money is a repeated examination question by WAEC. In addition to that, it is a topic researched by many people especially students (including those writing WASSCE). Furthermore, WAEC has asked this question many times in the Business Management WASSCE examination. Therefore, educareguide is here to assist you in to fully understand this topic very well. Moreover, The topic "Money and Banking" is an integral part of the Business Management for Senior High School Students across the West African sub-region. In detail, these countries include Nigeria, Ghana, Sierra Leone, The Gambia and Liberia. Now let's look at the qualities of money below.
Qualities Of Money
(i) General Acceptability:- Money must be generally acceptable. Therefore, people must have confidence in, and be ready to accept it as a medium of exchange. Certainly,  money will loses its general acceptability, if it ceases as a good medium of exchange.
(ii) Portability:- Money must be portable. To explain that, you should be able to move money from one place to another. In fact, that is why there is the use of more paper money than coins.
(iii) Durability:- Money must be last longer for money to perform its function effectively . That means that, it should not wear out quickly or be destroyed within a shorter period. Indeed, the materials used to make it should be durable.
(iv) Divisibility:-One should be able to divided into reasonable small units. That will ensure that goods can be bought in both small and large quantities.  Divisibility facilitates  medium of exchange.
(v) Recognisability:- Money should easily be identified without facing problems. This would serve as a check against forgery and counterfeit currency or money.
(vi) Homogeneous:- Money must be homogenous. A unit in each denomination should be the same as any other unit in the same jurisdiction.  Example, you took ten dollar note in New York to buy something.  That ten dollars should be the same as ten dollar note in Washington. All units of some denomination should be perfectly identical in weight, colour, design. etc.
(vii) Relative Scarcity:- Money must not be too much in an economy in order to maintain its value. This is because, if it is abundant in the economy, it may lose its value.
Summary
From the above, educareguide can conclude on the following about the qualities of money. These are, General Acceptability: Portability Durability Divisibility; Recognisability; Homogeneous; and Relative Scarcity:
Qualities of Money is a repeated examination question by WAEC. It is a very easy concept to understand. The heart of the world has always been money. I would want to believe that this article has been very helpful to you.