Indeed, the issue of can third class degree do masters in Ghana – border the minds of many prospective student of masters degree courses in Ghana. Indeed, you will find all the answers to this concern below.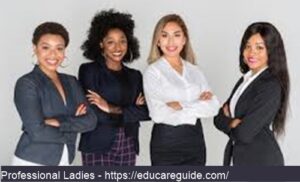 As a matter of fact, Educareguide considers it a delight to address concern of many who seek admission to various universities in Ghana. Meanwhile, let's look at a brief background information.
What Are the Classes Awarded By Universities In Ghana?
Indeed, the classes that graduates can attain at the university vary.
As a result first degree graduates may have the following qualifications in Ghana:
First Class
Second Class Upper
Second Class Lower
Third Class
Pass
From the above, what it means is that, the higher your Cumulative Grade Point Average (CGPA) the better the classes the university awards to you.
Which Class Do Universities In Ghana Accept For Masters Degree Program?
As a matter of fact, the universities in Ghana for now accept First Class, Second Class Upper and Second Class Lower, for masters program admission.
Sincerely speaking, what this means is that, the universities in Ghana do not accept Third class qualification for masters courses.
You Might Have Interest In The Following As Well:
Conclusion:
I believe Educareguide has been of help to you with regards to your subject of concern. Also there are many other contents we have available to help you in your education.
Furthermore, if there is any contribution/comment/concern that you would want to make, it is warmly welcome on our site. Simply proceed to Login/Register to submit your post.
Now, please, subscribe to Educareguide and contact us for further assistance for your education. Finally, fill the contact form on the side bar to reach us.
Nevertheless, do not forget to pass a comment in the comment section below. Indeed, we will gladly appreciate to know how you think about this article. Thanks.