Follow Us On Social Media
Indeed, the issue of can third class degree do masters in Ghana – border the minds of many prospective student of masters degree courses in Ghana. Indeed, you will find all the answers to this concern below.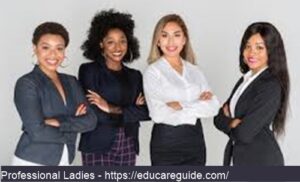 As a matter of fact, Educareguide considers it a delight to address concern of many who seek admission to various universities in Ghana.
Now, is a third class degree a failure? In other words, is a third class degree useless?
Sincerely, third class degree is NOT a failure at all. This is because there even a pass degree below third class, then after that, fail.
Meanwhile, let's look at a brief background information about second class lower degree holders. Now, is second class lower a bad result or can 2nd Class Lower do masters? Find out the answer below.
What Are the Classes Awarded By Universities In Ghana?
Indeed, the classes that graduates can attain at the university vary.
As a result first degree graduates may have the following qualifications in Ghana:
First Class
Second Class Upper
Second Class Lower
Third Class
Pass
From the above, what it means is that, the higher your Cumulative Grade Point Average – CGPA – the better the classes the university awards to you.
Truly, can I do a masters with a third class degree? Find out the answer below.
Which Class Do Universities In Ghana Accept For Masters Degree Program?
As a matter of fact, the universities in Ghana for now accept First Class, Second Class Upper and Second Class Lower, for masters program admission.
Sincerely speaking, what this means is that, the universities in Ghana do not normally accept Third class qualification for masters courses.
This is not a surprise at all lo0king at the third class GPA score.
In that case, then can I do my masters with third class? Certainly, there is a slim chance for you to do your master degree with third class in certain universities.
Definitely, we will update you on the list of universities that offer masters to applicants with a 3rd class degree. Now, can a third class do Masters in Ghana? Check out the answer right below.
Universities That Accept Third Class Degree For Masters
Surprisingly, 3rd Class holders still have a certain slim chance of bein admitted to read masters program in a university.
Really, how is that possible. Surely, it is possible because there are some universities that accept third class for masters in Ghana
Now, relax and let us brief you you  on the opportunity that third graduate have to read a postgraduate course at the university.
As a matter of fact, certain universities all third, class graduates to study for a masters degree course in their outfit.
Thus, the requirements that 3rd class students should have to get admission to study a masters program at the some universities is as follows:
You must have a first degree qualification that is more than 3 years old. Certainly, this means that, you should have your first degree certificate 4 years prior to the date that you are applying for the masters admission.
You must have work experience of 3 years and above. Thus, the work experience become an additional qualification that the university will use to assess your eligibility to read the postgraduate course.
Mostly, your 1st degree should be closely related to the 2nd degree course that your are applying to study. Certainly, that will convince the university that you have the competence to excel in the program you are applying.
Universities That Accept Third Class For Masters In Ghana
For example University of Ghana is one of the universities that accept third class for masters in Ghana.
Definitely, Educareguide will update you with the names of other universities that accept third class degree as admission requirement very soon.
Now, what can you do with a third class honours degree. Obviously, there are so many programs you can select for you second degree studies at the university.
Surely, you will find a lot of them in the list of guides below.
Apart from the forgoing fact, can third class get a job? In other words, can you get a good job with a 2.2 degree? Certainly, you will find the answer to these question right below.
Can Third Class Get A Job?
Surely, the answer to that question is in the affirmative. Indeed, there are so many people excelling in various professions with third class degree.
In fact, it is believed that, third class graduate turn to be very competent at work in their career. Surprisingly, what could account for that phenomena?
Obviously, Educareguide believes that many third class graduates are not necessarily poor students as some people in academia believe.
Rather, 3rd Class students are most often slow learners, and they eventually grasp the educational content.
Furthermore, when third class graduate grasp the content, the do so with such a deeper understanding of the concept that some other class holders.
Frequently Asked Questions On Masters Degree Admission
Pleas answers to some other very important question about third class degree and postgraduate course admission requirement a university.
1. Does GPA Matter For Masters?
Indeed it is your GPA that determines your class for an undergraduate course. As a result, the higher your GPA, the better the class that you will graduate with.
In general, most universities admit students with CGPA of 2.5 and above for masters courses. Actually, that is the range from second Class lower division to first class division. Even some universities have first class upper as well.
So what is a 2.2 degree in GPA? It simply means you are within the third class division.
On the other hand, you will normally don't qualify to read masters if you have a CGPA of 2.4 and below.
2. Can A third Class Do Masters In Germany?
Certainly, there so many German universities that accept third class degree as admission requirement for masters.
Sure, we will furnish you with the list of these educational institutions in Germany very soon.
3. Can I Improve My Degree Classification?
You can improve you degree classification only when you are still studying the particular course.
However, you will not be able to change your class immediately the university awards you the certificate and you graduate.
Thus, try to let the university fix any error in you GPA prior to your graduation else, nothing can be done about you degree classification anymore.
As indicated earlier, find out the list of course you can study for your masters degree in the other guides right below.
You Might Have Interest In The Following As Well:
Conclusion:
I believe Educareguide has been of help to you with regards to your subject of concern. Also there are many other contents we have available to help you in your education.
Furthermore, if there is any contribution/comment/concern that you would want to make, it is warmly welcome on our site. Simply proceed to Login/Register to submit your post.
Now, please, subscribe to Educareguide and contact us for further assistance for your education. Finally, fill the contact form on the side bar to reach us.
Nevertheless, do not forget to pass a comment in the comment section below. Indeed, we will gladly appreciate to know how you think about this article. Thanks.
Share With Others