List Of universities in Ghana that are currently offering their admission forms for sale – University Forms Available Now. Prospective students of various universities in Ghana should note the list of University Forms available now for sale.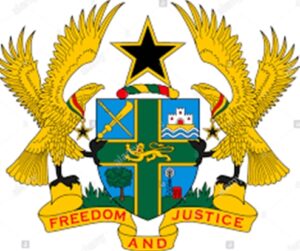 For prospective applicant, it is important to know the university forms available now on sale.
For this reason Educareguide regularly compiles and updates the list of tertiary institutions that are selling their admission forms.
In other words our informative guide shows which universities in Ghana are selling their admission forms.
Certainly you will find the complete list university admission forms that are available for sale in the list below.
Which University Admission Forms Are Available Now In Ghana?
Educareguide has here, the list of universities and their acronyms or nicknames.
As a matter of fact, the Following universities are offering their admission forms for sale right now:
Valley View University VVU
Trinity Theological Seminary, Legon TTS
Akrofi-Christaller Institute of Theology, Mission and Culture ACI
Central University Central
Pentecost University Pent Vars
All Nations University ANU
Ashesi University Ashesi
Accra Institute of Technology AIT
African University College of Communications AUCC
Anglican University College of Technology ANG.U.TECH
Catholic University College of Ghana CUG
Christian Service University College CSUC
Family Health Medical School FHMS
Good News Theological Seminary GNTS
Islamic University College ICUG
Knutsford University College Knutsford
The list is not exhausted. There are more list of universities below.
Further List University Forms Out 
Lancaster University LUG
Methodist University College Ghana MUCG
Presbyterian University College PUC
Wisconsin International University College WIUC
Central University College Central
Catholic Institute of Business and Technology CIBT
National Film and Television Institute NAFTI
Institute Of Accountancy Training IAT
Narh-Bita School of Nursing Narh-Bita
Ghana Institute of Languages GIL
St. Victor's Seminary SVMS
St. Peters Seminary SPMS
St. Paul Seminary SPCS
Ghana Armed Forces Command and Staff College – Master's degree GAFCSC
Regional Maritime University RMU
Surely, the list is not exhausted. As a result, there are more list of universities below.
More List Of University Forms That Are Out For Sale
Blue Crest College (formerly NIIT Ghana College) BCCG
Ensign College of Public Health ECOPH
College of Science, Arts and Education CSAE
Accra Institute of Technology AIT
Osei Tutu II Institute for Advanced ICT Studies
KAAF University College KUC
Radford University College Radford
Garden City University College GCUC
Regent University College of Science and Technology Regent
Technical University College TUC
Spiritan University College Spiritan
Data Link University College DLUC
Mountcrest University College MCUC
University College of Agriculture and Environmental Studies UCAES
Entrepreneurship Training Institute ETI
Deltas University College DUC
Evangelical Presbyterian University College EPUC
Certainly, the list is once again not exhausted. Please find  more list of universities below.
Additional List Of Private Universities Whose Forms Are Out
Ghana Baptist University College GBUC
Kings University College KUC
Maranatha University College MUC
Meridian (Insaaniyya) University College MEDUCOL
Pan African Christian University College PACUC
Wisconsin International University College WIUC
Advanced Business University College ABUC
BlueCrest University College BCUC
Jayee University College JUC
University College of Management Studies UCOMS
The Bible University College of Ghana BUCG
Catholic Institute of Business and Technology CIBT
Ghana Communication Technology University GCTU
North American Center for Professional Studies NACPS
Premier Institute of Law Enforcement Management and Administration PILEMA
Where To Buy The Admission Forms Of Universities In Ghana
First of all, some universities and colleges sell their admission forms at the administration office of the university.
Furthermore, you may buy the university admission forms or voucher from Ghana Post Offices across the country.
Also, some of them sell an admission voucher which you can buy from Ghana Commercial Bank (GCB Bank Ltd), and other major banks across Ghana.
You Might Have Interest In The Following As Well:
Conclusion:
I believe Educareguide has been of help to you with regards to your subject of concern. Also there are many other contents we have available to help you in your education.
Furthermore, if there is any contribution/comment/concern that you would want to make, it is warmly welcome on our site. Simply proceed to Login/Register to submit your post.
Now, please, subscribe to Educareguide and contact us for further assistance for your education. Finally, fill the contact form on the side bar to reach us. Nevertheless, do not forget to pass a comment in the comment section below. Indeed, we will gladly appreciate to know how you think about this article. Thanks.