The Management of University of Cape Coast is pleased to offer the following UCC Postgraduate Courses and Programmes to applicants seeking admission at the university.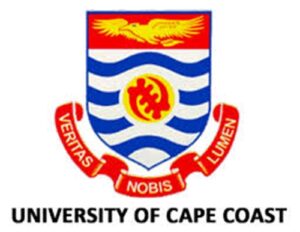 Certainly, University of Cape Coast postgraduate admissions is a subject of concern to many undergraduates who apply for enrolment into the university.
Notably, the university admits regular programme students, distance learning programme students, and sandwich programme students.
UCC Masters Application Courses Offered
As a matter of caution, you should strive to attain the best of classes in your first degree program, as very few applicants get admission to read masters programmes at UCC.
As a word of caution, do not make Second Class Lower your target when reading your first degree. Rather strive to get a class that is better than second class lower division.
I have already stressed that, the your class, the better your chances of getting admission to for a Masters Studies at UCC.
Certainly, admission requirement for UCC masters programme changes from year to year, depending of the situation. You will find the List Of all UCC Postgraduate Courses in the list below: 
M.A Religion and Human Values ( Sandwich)
M.A Classics ( Regular)
M.A Communication in Oil and Gas Management ( Sandwich)
M.A English Language ( Sandwich)
M.A Geography and Regional Planning ( Regular)
M.A History ( Regular)
M.A Human Resources Development ( Sandwich)
M.A Human Resources Management ( Sandwich)
M.A Labour Studies (MLS) ( Sandwich)
M.A Literature-in-English) ( Sandwich)
M.A Philosophy ( Regular)
M.A Sociology ( Regular)
M.A Sociology of Peace and Security ( Sandwich)
Other Courses In For Masters Students
Now, what are the courses in UCC for masters students? Certainly, masters degree student can read the following courses at University of Cape Coast:
M.Sc Disaster Management ( Sandwich)
M.Sc Economics ( Regular)
As can be seen from above, the University of Cape Coast Offers a wide range of programs to postgraduate students. Certainly, UCC postgraduate courses and programmes information given above, reflects the  facts as 2020.
Thus, we review and update the postgraduate programme list,  from time to time. Therefore bookmark and stay glued to our website for any latest updates.
You Might Have Interest In The Following As Well:
Conclusion:
I believe Educareguide has been of help to you with regards to your subject of concern. Also there are many other contents we have available to help you in your education.
Furthermore, if there is any contribution/comment/concern that you would want to make, it is warmly welcome on our site. Simply proceed to Login/Register to submit your post.
Now, please, subscribe to Educareguide and contact us for further assistance for your education. Finally, fill the contact form on the side bar to reach us.
Nevertheless, do not forget to pass a comment in the comment section below. Indeed, we will gladly appreciate to know how you think about this article. Thanks.